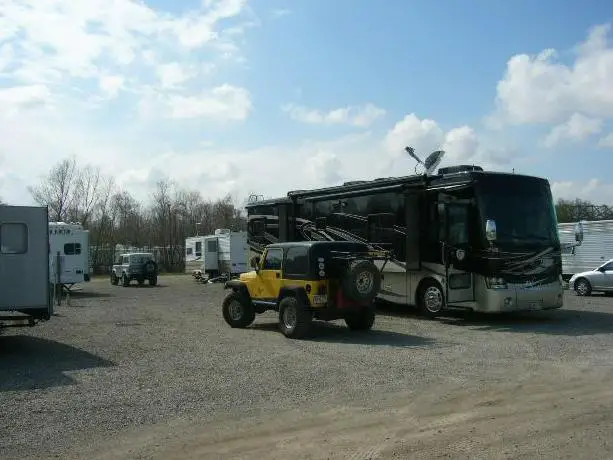 New Orleans, Louisiana, is a unique, historical, and popular tourist destination. Up until 2005, there were TWO military RV Parks available in the New Orleans, Louisiana area. The New Orleans Naval Air Station (NAS) operated the Magnolia Shade RV Park. The New Orleans Naval Support Activity (NSA) also operated a RV Park. (Notice the difference between NAS and NSA - it gets confusing). We're all familiar with the extreme damage hurricane Katrina did on New Orleans. The New Orleans NAS was also severely damaged during this hurricane. Back then, I received reports that the RV Park was destroyed, which I confirmed with MWR in 2006. This military RV Park was removed from the website and Directory software. I called MWR again in 2008 and was told again that there was still no RV Park at the NAS. However, we still had the Magnolia Shade RV Park located at the New Orleans NSA. Besides, Magnolia Shade was in a much better location, being almost directly across the river from the French Quarter area of New Orleans. During our visit in 2005 (before the hurricane), it was a free ferry trip across the river. We still had a military campground in a GREAT location and it was a fairly good RV Park!
Unfortunately, the New Orleans Naval Support Activity almost all but closed in 2009. The Magnolia Shade RV Park was closed on April 1, 2009. This was a tragic loss to the military camper and RV'er. During the closing of this RV Park, I heard rumors again that a new RV Park was going to be built at the New Orleans Naval Air Station. When I reported this news, I received a couple reports that there WAS ALREADY a RV Park at the NAS. The person providing the report was living in this unknown RV Park (remember, I had previously confirmed with MWR that there was no RV Park there). It appeared we truly had a "secret" military campground to investigate!
During our winter travels of early 2010, we visited the New Orleans Naval Air Station to uncover the truth of this "secret" military campground. First off, the installation is now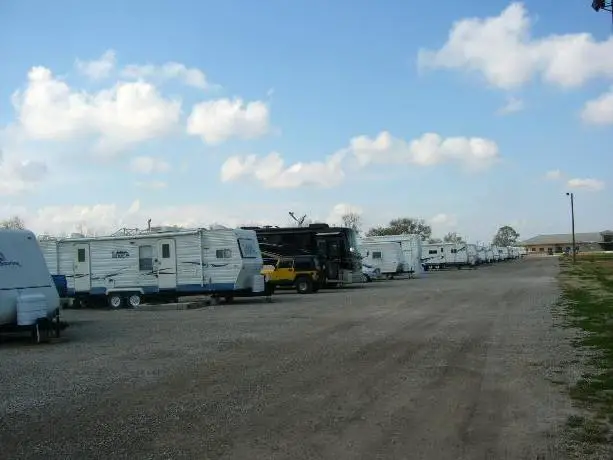 known as the Joint Reserve Base New Orleans. There was A LOT of construction going on at this base. Luckily, we had obtained a map of the base and had a general idea of where this "secret" RV Park should be located. Because of all the construction, we did have problems finding the correct road. Driving a 40' motor home towing a Jeep through some of these small streets turned many of heads. With a little persistence (and luck) we finally found a large RV Park located there!
We drove back across the base and found the MWR rental office (Outdoor Adventures), which was also the check-in office for the RV Park. They were real nice and found us a RV site for the night. The RV Park appeared to be almost completely full, so we were glad they found us a spot. We also learned the "story" behind this secret military campground... During the recovery of the destruction from hurricane Katrina, FEMA came in and created an emergency RV Park. Once the recovery was completed, the basic infrastructure of the emergency RV Park was left in place and the Navy took it over, along with most of the FEMA trailers. This RV Park in place is what is left from the temporary RV Park. Located in two large gravel covered fields, there are 97 RV sites available. They are large back-in sites, spaced pretty far apart. They all have Water, Sewer, and 20/30/50amp Electric. About 35% of the park still looks like a temporary park, as the water, electric and sewer lines are all laying above ground. There's still a large laundry building, which appears to have over 20 washers and dryers in it (also left over from FEMA).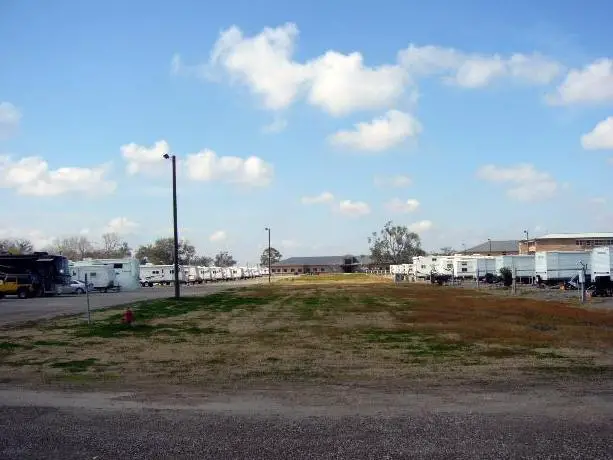 Although this "temporary" RV Park is open to all qualified military personnel, it's more of a housing area than a recreational park. Most of the RV's in the park are left over FEMA trailers. Almost the entire population is military and civilian contractors working on base. The laundry room was locked (we didn't ask for a key) and there's no other amenities at the RV Park. The base does have MWR rentals, a fitness center, gas station, bowling alley, Navy Exchange, ITT, and hobby shops. I think they were building a commissary at the time. There is a camp host living at the RV Park, who is also an employee of the Outdoor Adventures (MWR Rentals).
I was told this RV Park is still only temporary, as a Navy Lodge is planned to be built in this location. A new RV Park is planned to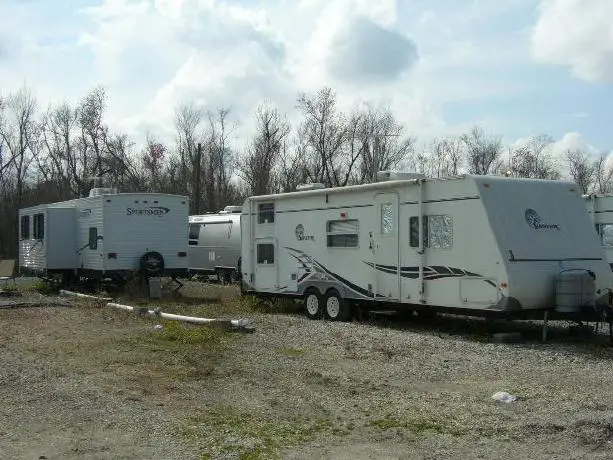 be built, but no specific details were available of where and when. As I previously mentioned, there's A LOT of construction going on at this base.
Getting to the Joint Reserve Base, New Orleans is a bit if a challenge. It's not real close to the downtown New Orleans. Besides needing to driver over some bridges, there's also a low tunnel you'll need to go through. While the tunnel was a bit intimidating and scary, we cleared our needed 13'6" clearance. For only $10 a night for a FHU site, and it's the only remaining military RV Park in the area, this is a pretty good deal. I suggest you call ahead to insure they will have an open RV site for you. While they probably will also accept tents, there's no specific tent area.